Softgel Encapsulation Machines
Pharmagel's new generation GK and HT Softgel Encapsulating Lines offer superior scalability, from small to big scale production, with speed performance up to 8 RPM (up to 3x higher than the standard 4" x 6" die roll).
They are totally renewed in style, with operation based on independent electronic motors in continuum rotation, controlled by "Encoders" and independent drives with electronic speed adjustment.
The new encapsulating machines maintain the successful technology and the reliability of the old mechanical lines, introducing innovations to meet all GMP and safety requirements of the most modern Pharmaceutical Companies.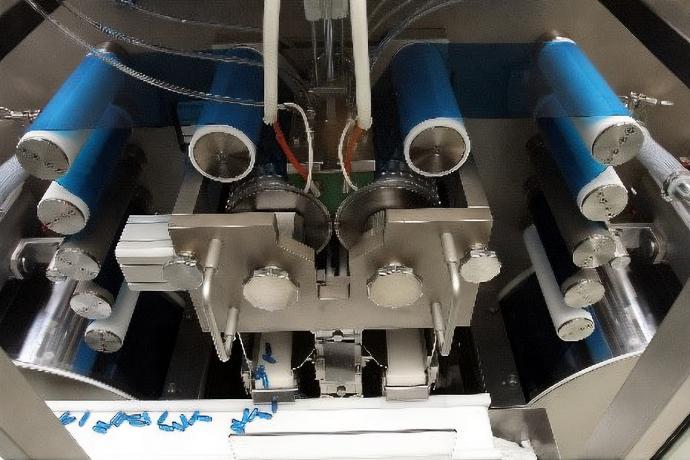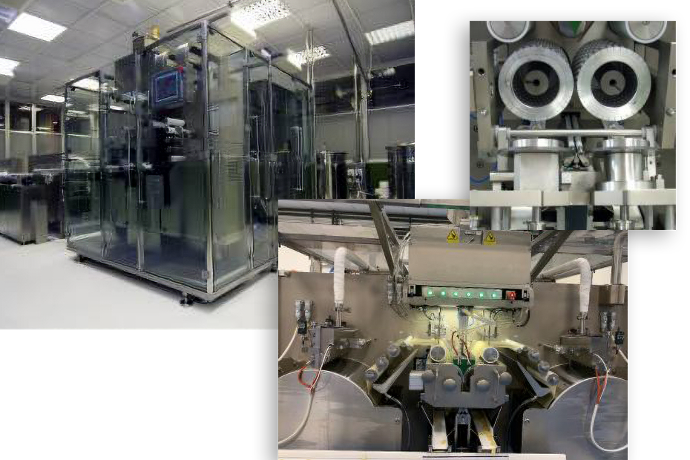 The equipment design guarantees:
maximum protection of the product;

simple and effective cleaning;

complete separation of technical areas;

external casing cabinet with windows to allow easy access to the different parts of the machine;

easy operation management: every operation is made on the front machine with tools free connections of all the machine components;

easy integration with additional softgel processing equipment;

GMP compliance.
The production output is up to 1,5 billion softgel a year for a 500 mg dosage form.
Dehumidification&Drying system
It is well known that soft gels require much stricter conditions of production than any other non-sterile dosage form.
Pharmagel Dehumidification system with desiccant moisture assures a very high efficiency at the designed temperature and humidity room conditions.
Provides the fast setting of softgel in combination with Pharmagel Drying System, allowing to take profit of high-speed performance of Pharmagel Encapsulating Machine.
Pharmagel supplies both traditional and online drying systems thanks to its varied selection of softgel tumble dryers and drying tunnels.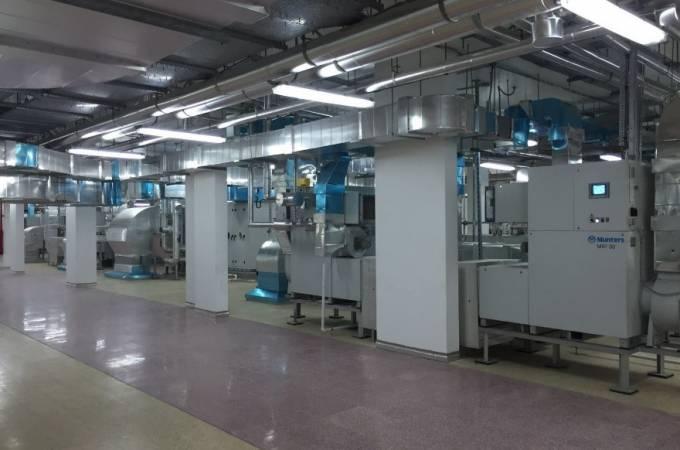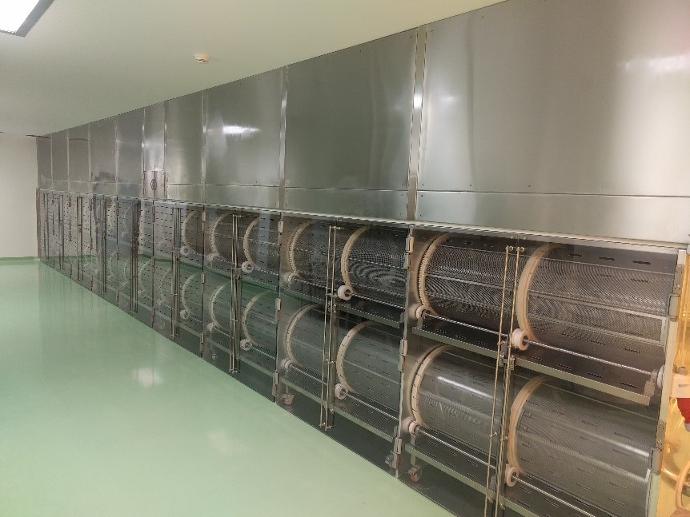 The new Pharmagel Cabinated Tumble Dryers are designed to be combined with the last Pharmagel Encapsulating Machines.
Their modular structure and high drying efficiency provide flexibility for easy customization, cleaning, maintenance, and validation.
Pharmagel's Drying Tunnel System with trays is designed to provide superior drying performance and offer the convenience of simple on-site assembly. The entire system is modularly designed for a correct distribution of air laminar type of filters.
Preparation Equipment
To obtain full benefit from the Pharmagel Encapsulating Machine, the choice of the process equipment is fundamental.
The soft gelatine capsule is a unique technology, it is the same filling operation that forms the capsule.
GELATINE PREPARATORS
Speedygel equipment for perfect and rapid preparation of capsule base with water, plasticizer, and gelatine powder in less than 1 hour. Capsule base preparation is fundamental to maintain a uniform machine output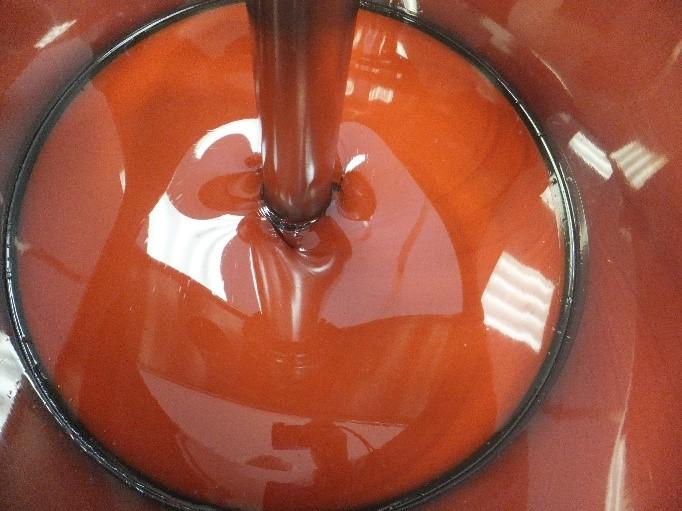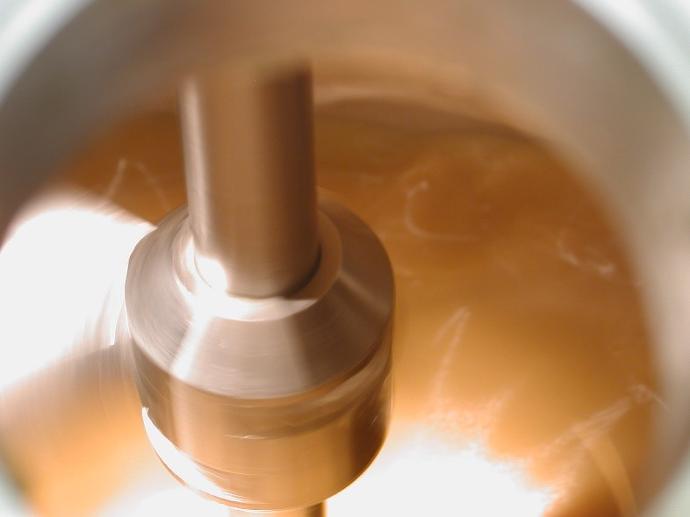 FILL PREPARATORS
Equipped with several functions for milling, homogenizing, dissolving, dispersing, emulsifying, heating, cooling, and de-aerating the different fill products.
Uniform preparation for uniform dosage and active content for each softgel.
Inspection&Printing Equipment
After the final drying, ideally every capsule should undergo inspection.
Pharmagel supplies both Mechanical and Visual Inspection Systems
Pharmavisiomatic is an innovative optical system for softgel inspection. It allows rapid selection and elimination of extraneous and defective capsules through camera visual inspection.
The Pharmavisiomatic system, designed for high-speed flow automated inspection of Softgels, detects and removes size and shape irregularities – such as Softgel bananas, bulges, broken and malformed capsules as well as color defects.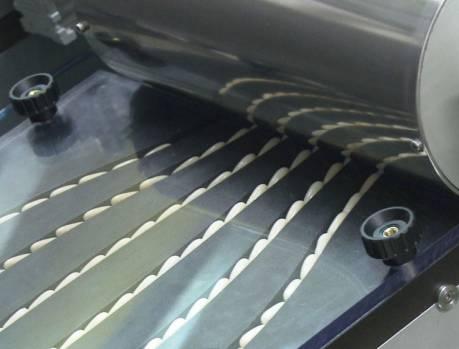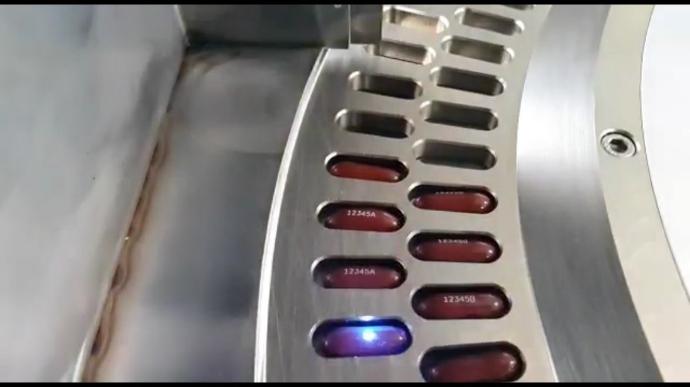 PRINTING
Pharmagel's new technology with cold UV laser printing for direct permanent code marking prevents the risk of counterfeiting or manipulation of capsules and ensures product identification.
NO NEED OF INK – NO NEED OF SOLVENT WASHING – NO SOFTGEL BURNING
R&D Equipment
The R&D HT30 Encapsulation Machine is designed for laboratory trials and pilot batches.
The HT30 is a new generation totally electronic machine, with all the upgrades of the industrial machine.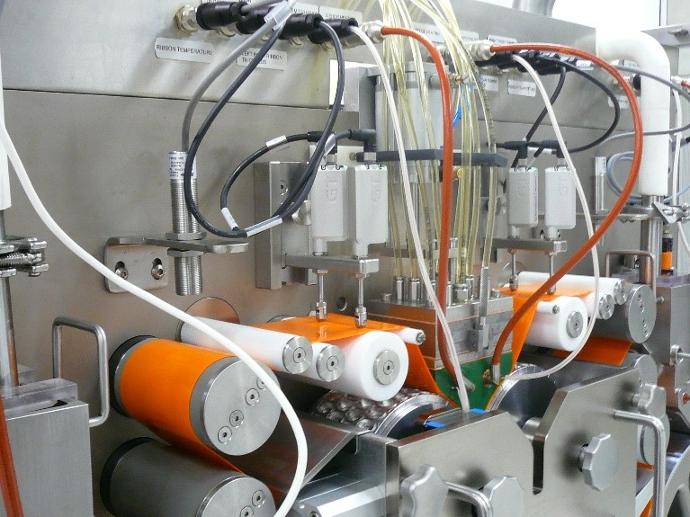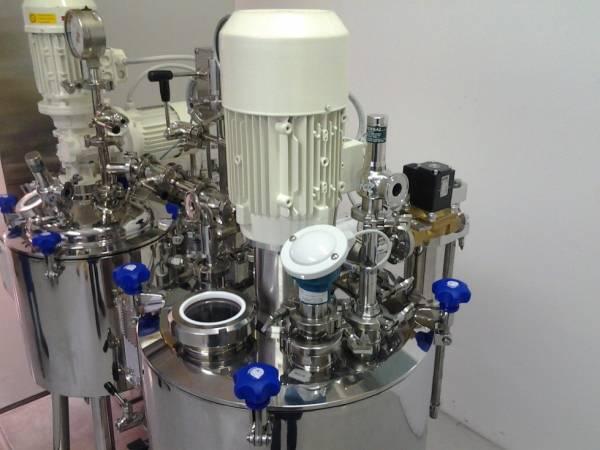 Its compact shape and dimensions provide easy transport and installation and easy operation while meeting high-demand output for R&D and pilot batches.
The pump-housing group is mounted on a side trolley of the machine to allow it to handle everything in a simple way.
A complete range of dedicated equipment for laboratory-scale production is available.
In Process Control Equipment
Pharmagel offers a full range of Quality Control equipment involved in many stages of the production cycle to guarantee the high quality of the final product.
Controls can be performed on the material before encapsulation, during the process, or on the final dried softgels capsules.